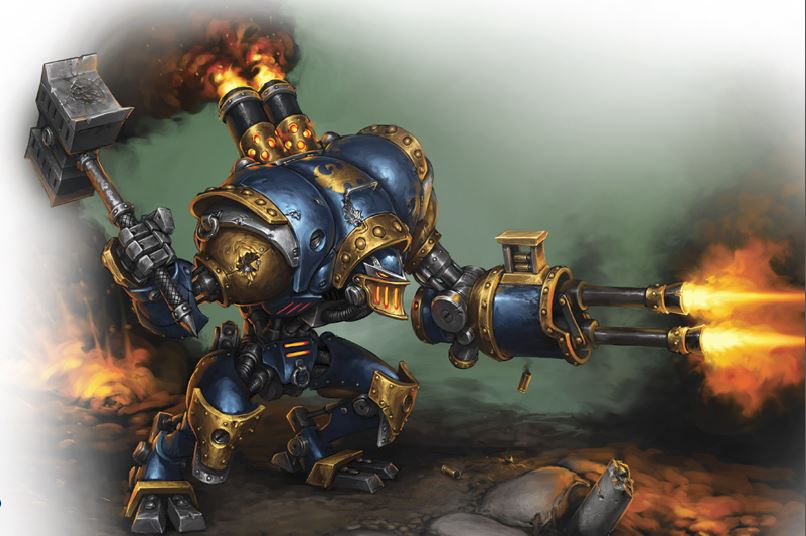 If the first shot doesn't get them, the second one will.
-Commander Coleman Stryker
HEIGNT/WEIGHT: 8'7" / 2.6 TONS
ARMAMENT: DUAL CANNON (LEFT ARM). BATTLE HAMMER (RIGHT ARM)
FUEL LOAD/BuRN USAGE: 297 LBS / 6.5 HRS GENERAL, 75 MINS COMBAT
INITIAL SERVICE DATE: 567 AR
CORTEX MANUFACTURER: FRATERNAL ORDER OF WIZARDRY ORIG.
CHASSIS DESIGN: CYGNARAN ARMORY
The Charger is one of the most popular Cygnarian Warjacks, every Commander recognizes it dependability and versatility. The combination of a powerful and reasonably accurate light dual cannon and a heavy battle hammer allows this 'jack to operate with equal ease at range or in close melee. Many journeyman warcasters have cut their teeth with Chargers, sending them forward to blast shells into onconming infantry and support the advance of heavier warjacks.
Ad blocker interference detected!
Wikia is a free-to-use site that makes money from advertising. We have a modified experience for viewers using ad blockers

Wikia is not accessible if you've made further modifications. Remove the custom ad blocker rule(s) and the page will load as expected.